Energy Efficiency Program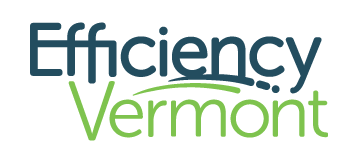 In 2016, RACDC was one of the first two towns in Vermont to embark on a pilot program with Efficiency Vermont and the Department of Housing and Community Development to make energy efficiency programs and services more accessible to residents and small business owner so that together we could lower the community's energy costs. During a six-month pilot program in 2016, we paired Efficiency Vermont's energy experts with homeowners and businesses to conduct business energy walk-throughs, personal consultations, energy workshops, and presentations. Overall results during the six-month pilot period included over 30,000 kWh in energy savings for Randolph-area businesses and over 11,000 kWh in energy savings for Randolph-area residents.
The pilot is over, but the partnership continues. If you are interested in learning more about energy saving tips and offers available today you can visit www.efficiencyvermont.com or contact us by email or by phone and we will try to help you achieve your energy savings goals.